Small Firms = Big Targets for Hackers
Hackers are starting to move away from "big scores" that are harder to accomplish, and are moving on to smaller and ultimately easier and more profitable thefts from small and medium-sized businesses, whose generally lax to non-existent security systems make for easy and quick money.

*Special Notice: Hard drive Shortage*
With operations disrupted at more than a dozen hard disk drive factories due to flooding in Thailand, there is an expected shortage that could be significant. This shortage scare has already lead suppliers to increase the cost of hard drives, some as much as 300%. Laptop prices have also increased by roughly $150 because of this shortage.

Time to Upgrade Your OS and Server?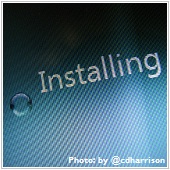 Still on an old Microsoft system? It might be time to move up and do an upgrade, as studies and tests are showing consistently better performance from the new Windows 7 and Windows 2008 R2. Your old system might be limping along, but at the risk of losing productivity.

Disable Tab Previews of Internet Explorer in Windows 7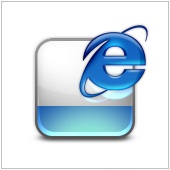 If you are using Internet Explorer and Windows 7, you may have noticed that when you mouse over an IE browser window, a preview of the open tabs in the browser is shown. While this is useful to give you an idea of the sites you have open, it can get annoying if you have multiple tabs open at the same time. If you would prefer to disable this feature, you can.

News from the Home Front: November 2011
Applied Tech and its employees are always on the move and we wanted our readers to know what we've been up to! Help us give some props to the following employees in their recent accomplishments.